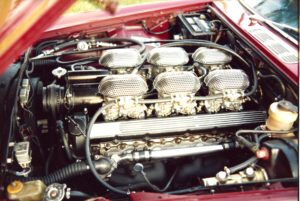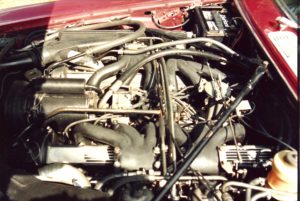 A 1974 Jaguar XJ12L was fitted with six Weber 40IDF carburetors and the redesigned Depalo ignition system. This was a great improvement over the original Stromberg/Lucas system.
The intake manifolds had to be redesigned and machined to be able to fit the GM compressor for the air conditioning.
Once fitted the Jaguar 5300cc Double-six V12 engine had no problem pulling strong up to it's red line of 6500 rpm.