Building my first Mid Engine Corvair back in 1972 was a memorable time. Ted Trevor of Crown Manufacturing had a great idea back then. I saw his ideas and had to add a few twists of my own to create my 6-71 blown 327 version. Now we're some 45 years later and this mid engine car craze has now become a fury. The Corvette guys are chomping at the bit for the release of the Mid Engine Corvette, Maserati no longer has the Mid Engine Bora and a Ford GT40 cost some $400,000.00… if you've got the cash and are lucky enough to get one. So what next ? How about designing a mid engine car of my own ? We'll take C5 Corvette suspension components, shorten the inside cradles, design a strong chassis of 2″ x 4″ steel, take an old school Saginaw gearbox and modify it to bolt up to a C5 Corvette Differential so we don't have to spend $14,000.00 for a ZF/RBT gearbox, and lastly, couple it to Chevy's latest super engine, the LS376/525 and stuff it all under the very same 67 Corvair. Certainly this has to be a performer. Great handling, plenty of reliable power and of course, super light so it will be super fast.
It has been a few months now and the project is proceeding forward nicely.
The transaxle has been completed and is available for viewing by clicking this link; Saginaw C5 Transaxle Build
The lower suspension cradle has been shortened and is available for viewing by clicking this link: C5 Corvette suspension cradle narrowing/shortening
A power rack and pinion unit was added to the front cradle and is available for viewing by clicking this link; Power Rack and Pinion
Here's a preview of what's to come: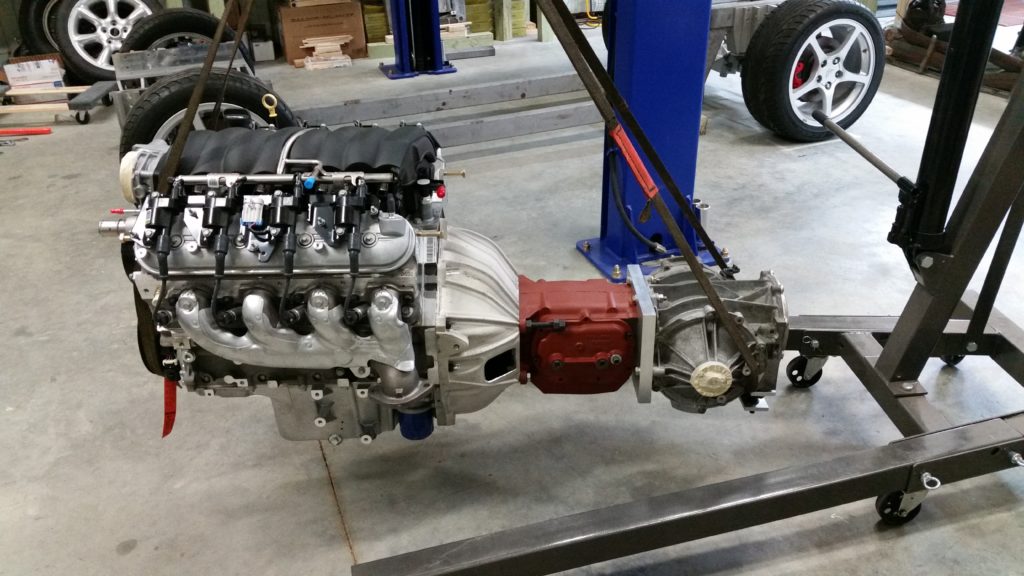 So here we are a few months into the build. Along the way the decision was made to make a few changes. The largest change was to discard the 2×4″ chassis and replace it with 2×3″ double side by side chassis with .187″ wall. This was mainly because the owner wanted to be able to drive this build on the street. This change would then allow for greater strength and more than 5″ ground clearance while having the body retain is great looking stance. Here's the end result :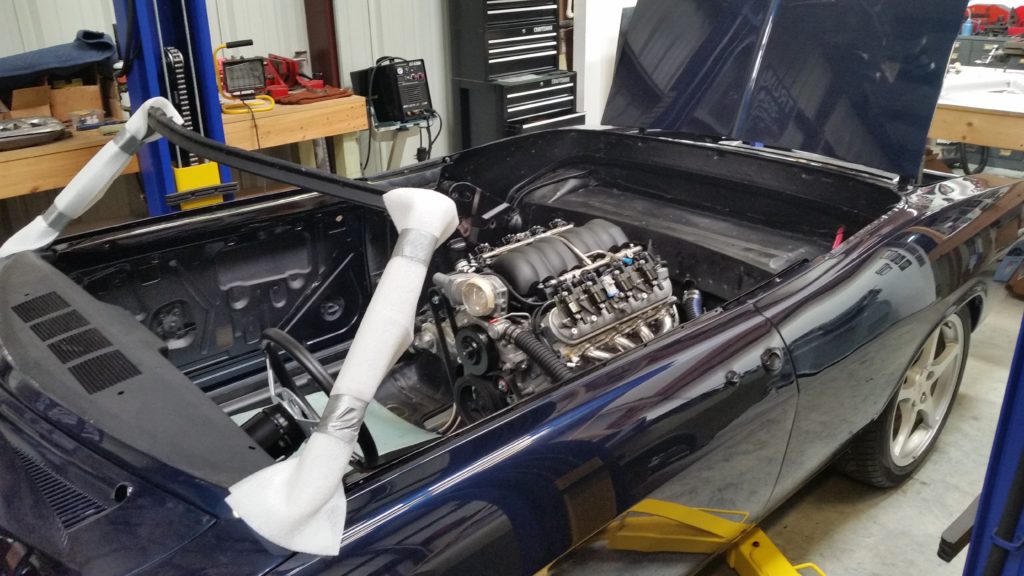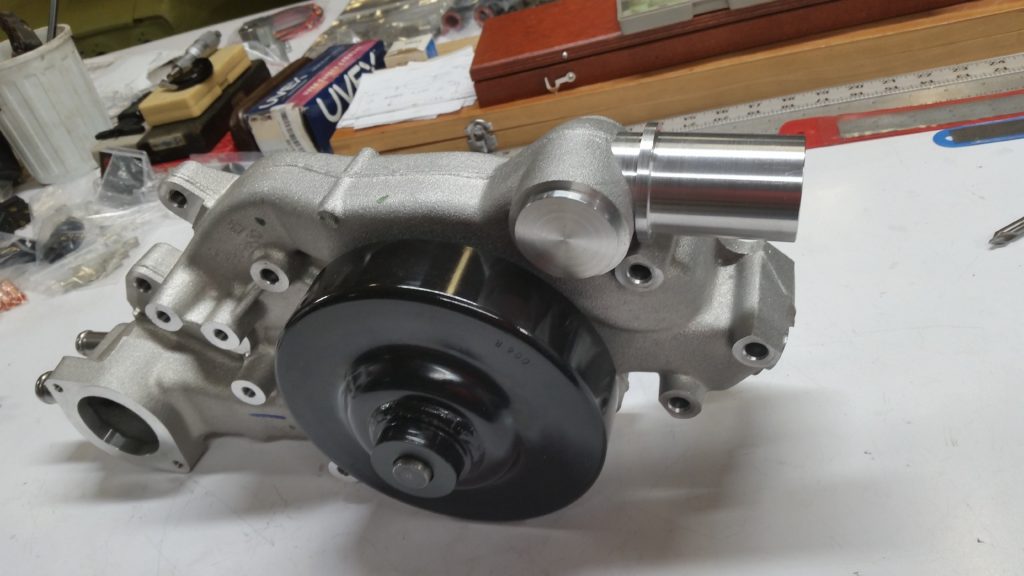 The Reveal video for the Mid Engine Corvette / Corvair has finally come. This build boasts full C5 Corvette suspension, The lower cradles have been narrowed by 7″ to fit the track width of this 1965 Corvair. The upper control arm Corvette geometry has been duplicated by using Dobbertin Engineering upper castings. The chassis is full custom design and built in house using double 2×3 steel and powder coated silver. The inverted leaf springs front and rear have been replaced by RideTech coil over shocks. The engine is a LS 376/525 which boasts 525hp. The upper intake was rotated 180 degrees. The transaxle is an in house fabrication using the C5 differential and connected to a Hurst Competition Plus shifter. Headers were custom built. The GM water pump was discarded and replaced by a 417 Motorsports water manifold. Electric water pump and electronic controlled cooling by Davies Craig and Derale. Electric power rack and pinion steering by Volvo. Fuel cell was fabricated in house and holds 16 gallons. In dash LCD screen monitors all engine vitals. This car is Killer. If you have a build idea in mind, call us, we love to discuss your ideas.