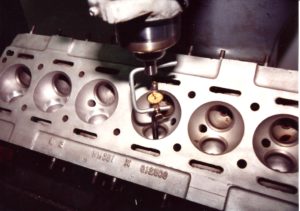 A Jaguar cylinder head gets a new lease on  life by replacing all the original valve seats.              To the left of the spindle you can see the machined areas where the new Stellite valve seats will be installed. As part of the rebuild, bronze wall inserts will be machined into the valve guides. To the right of the spindle you can still see the original valve seats.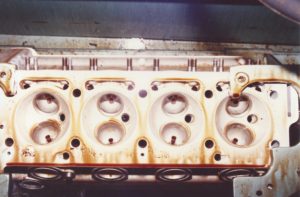 Maserati 4900cc Bronze Wall Guide Inserts installed.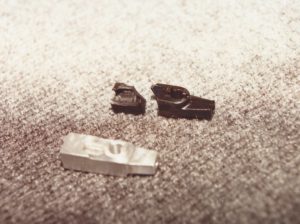 Steering directional stalks often have plastic components that become brittle and break with age. When you wish to have the automobile kept as an original restoration and stalks are no longer available, we can fabricate a replacement and integrate it into the original stalk.           Here you see a 1971 Maserati Ghibli stalk component that was fabricated from aluminum.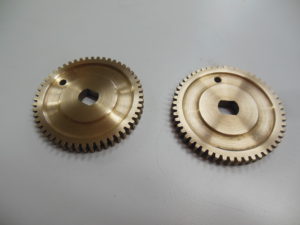 Original Maserati Window Transmission Gears were made of plastic. After the years they became brittle and cracked leaving the window transmission inoperable.  These gears were copied and are now made from bronze . This will be the last set of window transmission gears your car will ever need.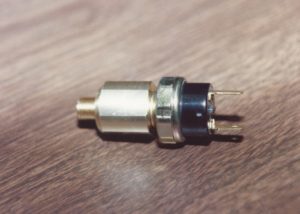 When original pressure switches are no longer available but when a switch that exceeds specifications is available, custom switch adapters can be fabricated as a replacement.